Residential Concrete Cleaning Services in the Mobile AL Area
Concrete driveways, sidewalks, walkways, and other concrete surfaces are highly vulnerable to being stained or becoming dirty, especially from liquids. Concrete is like a sponge, it is porous and absorbent. If you spill something dark onto clean concrete, a stain will soak and set in quickly. Luckily, we can reverse this thanks to our professional pressure washing.
A lot of people would simply say "why dont you just rent a pressure washer and do it yourself?". This is a possibility, but what these people don't know is that concrete is actually esaily damaged if you are not careful. When done improperly, your concrete can end up looking streaky and can even be damaged and cracked. Small cracks and splits will develop into bigger problems and will eventually require costly concrete replacement.
Our professionals here at Pro Clean Southeast know how to properly clean your concrete surfaces evenly and without causing damage. Call us and you can be assured that your concrete will be perfectly cleaned every time.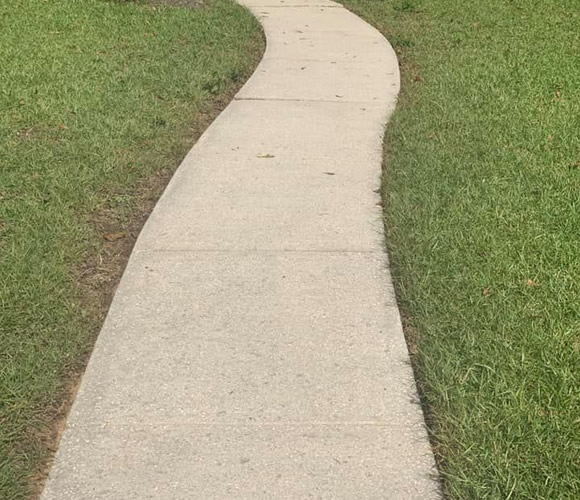 ---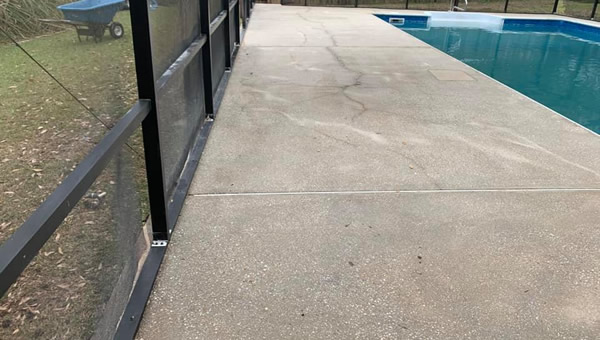 Improve the Overall Look of Your Home
Your home's exterior plays a large roll in determining the curb appeal of your home, and dirty concrete definitely doesn't do it any favors. If you have dirty and dingy concrete all around your home, it will definitely affect how people view your home. Perfectly cleaned concrete makes your entire home look better.
Every cleaning is done with incredible attention to detail, and it will show every time because you can easily see anything missed. Improperly cleaned concrete is almost worse than dirty concrete, so make sure to always calls the professionals to ensure the job is done properly.