Residential Brick and Masonry Cleaning Services in the Mobile AL Area
Over time, mold, algae, carbon, and even atmospheric dirt, and other common contaminants that can accumulate on your bricks. This causes the natural beauty of your brick to deteriorate, which also causes your home's curb appeal to go down. With our special pressure washing method, we can bring back the beauty of your brick and let it shine again.
Pressure washing is historically the most common way to clean bricks, this is because brick is naturally very strong and resilient, allowing it to handle the high pressure. On the other hand, the mortar that holds your bricks together is not so resilient and cannot handle high pressure washing, this is why we utilize a soft wash method in order to safely and effectively clean your brick and mortar.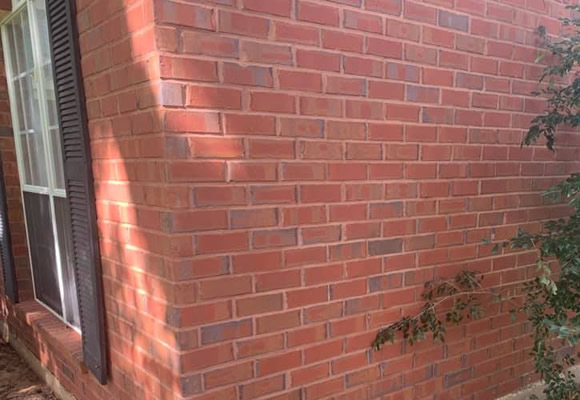 ---
Utilizing Eco-Friendly Solutions
We utilize a combination of eco-friendly cleaning detergents that are safe for your brick and mortar, as well as the environment. When you choose us to clean your brick surfaces, we will bring back the unique style that only brick can bring to a home while also increases your properties curb appeal.